0
September 19, 2012 by admin
If you run a business where you have a few locations that you use all the time, now it is easier to keep track of the workorders for those locations.
Managers and owners should see a "saved locations" option on the main menu.
On your "saved locations" page, you can add locations: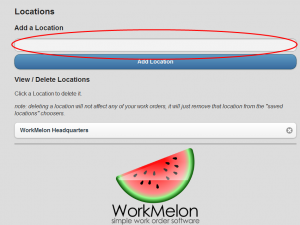 Once you have added at least one location, a button will appear everywhere you are asked to enter in a location. (new work order, edit work order, search work orders, & reports) You can still type in a location, or you can click the button to select a saved location.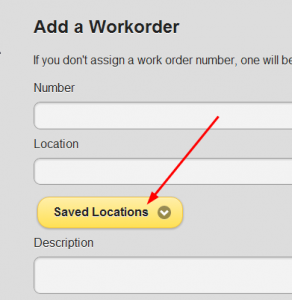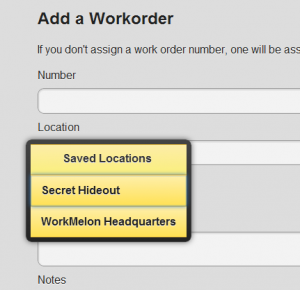 Now you don't have to worry about mistyping your locations.
Category Development, WorkMelon Usage | Tags: new feature, saved locations
---